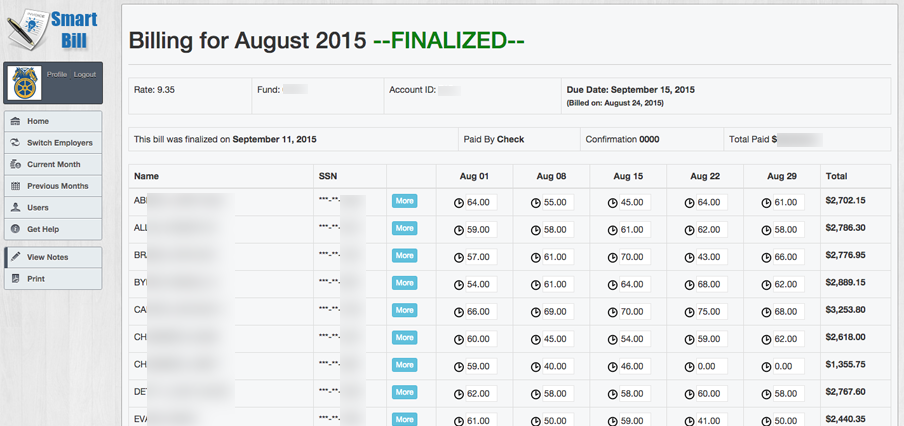 Smart Bill takes the process of billing your Employer's into the 21st Century. Our system automates the cumbersome process of sending out paper invoices, having employers make corrections to that invoice, and then having your staff input those corrections into your data processing system.
Smart Bill allows employers to view an"Online" version of their invoice, and make the necessary changes, and then send those changes back to your office. Smart Bill reduces your workload by creating upload files that can automatically reintegrate modified invoices into your existing data management systems.
Smart Bill also provides ACH bank transfers, so you employers can instantly pay their bill online.
For employers with large member bases, Smart Bill has the ability to integrate with your existing payroll system, and provides an interface for easy upload and processing.